Microsoft is one of the largest software companies in the world, and is a leading provider of a variety of software solutions for companies and individuals.
Apple Inc. is one of the world's largest technology companies. With headquartered in Cupertino, California Apple Inc. develops, designs, and sells software, electronics and online services.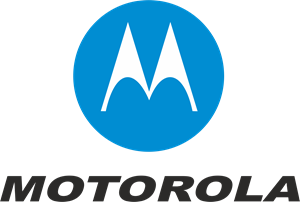 Motorola Solutions, Inc. is an American data communications and telecommunications equipment provider. Motorola Solutions, Inc (or MSI) produces consumer goods and works with government and public safety agencies.
Staples, Inc. is an American multinational office supply retailing corporation, with over 1,500 stores in North America. Headquartered in Framingham, Massachusetts, Staples also does business extensively with enterprises in the United States and Canada, and as Staples Business Advantage.

Western Digital Corporation is an American computer data storage company and one of the largest computer hard disk drive manufacturers in the world. Western Digital Corporation has a long history in the electronics industry as an integrated circuit maker and a storage products company.
Qtrade Financial Group is an online brokerage company based out of Vancouver, Canada. It provides investing services to clients of credit unions and banks across Canada.

Panasonic produces business and industrial products. Founded in 1918 in Kadoma, Japan Panasonic's products include Televisions, Audio equipment, household appliances and automotive electronics.
Pacific Blue Cross has been British Columbia's leading benefits provider for over 75 years. Together with BC Life, their subsidiary, they provide health, dental, life, disability and travel coverage for approximately 1.5 million British Columbians.
eLanguage is a leading developer of language learning products. eLanguage's products have been designed by language experts to quickly teach a foreign language. eLanguage's flag ship Learn to Speak Deluxe product line offers the equivalent curriculum to two years at a university level.
AgilityForex is an international payments company headquartered in Vancouver, BC, Canada. They do International Payments, Money Transfer and Money Exchange.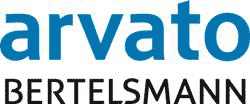 Arvato is a global services company headquartered in Gütersloh, Germany. Its services include customer support, information technology, logistics, and finance.
Broderbund LLC is a leading worldwide publisher of award winning productivity and rich-media software. The company publishes and distributes some of the all-time best selling consumer software under a variety of brands.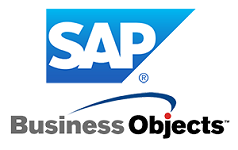 SAP Business Objects is a world leading business intelligence (BI) software company. With more than 30,000 customers worldwide, including over 80 percent of the Fortune 500, SAP Business Objects helps organizations gain better insight into their business, improve decision making and optimize enterprise performance.
As one of the world's largest software companies, Adobe offers an extensive line of software for enterprise and creative professional customers. Its products enable customers to create, manage and deliver visually rich, compelling and reliable content.

Achievement Technologies publishes a suite of instructional and productivity tools to improve student achievement with measurable results. These cost-effective and proven technology solutions support educators in a variety of teaching and learning settings.
Protexis Inc. is a leading provider of digital software licensing solutions. The Protexis nTitles software license transaction system offers state-of-the-art tools to manage license compliance. Protexis provides software vendors with flexible, Internet-based solutions for securing software and providing electronic licenses through any distribution channel.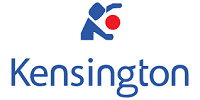 Kensington makes smart, intuitive and stylish computing accessories for notebook and desktop computers, MP3 players and iPods. Wherever technology takes you, personalize it with Kensington, a worldwide leader in Smart Made Simple computing accessories.
Riverdeep is a premier provider of comprehensive K-12 eLearning solutions. Riverdeep offers comprehensive courseware and supplemental curricula over the Internet and CD-ROM, assessment and management tools, and professional development.